A leading company in the export of organic citrus fruits
Anemos Bio is an initiative promoted by GE.IM.A. srl: a Sicilian company specialising in the production, packaging and distribution of organic citrus fruits since 1981.
Anemos Bio offers high-quality processed products from the nine Sicilian provinces.
The brand promotes genuine Sicilian organic products in Italy and abroad.
GE.IM.A. operates with an eco-sustainable vision, respecting produce, the territory and nature.
The Anemos Bio project offers the best organic products of our Sicilian region.
Anemos, from the Latin "anima" (soul), is etymologically linked to the Greek word ànemos, i.e. wind, breeze. It aims to help people get closer to a genuine lifestyle that also respects nature.
Our selection of high-quality Sicilian specialties is the result of the strong relationships that we have built across the years with Sicilian production chains.
This has allowed us to introduce the best food specialties from our Sicilian region into our product range.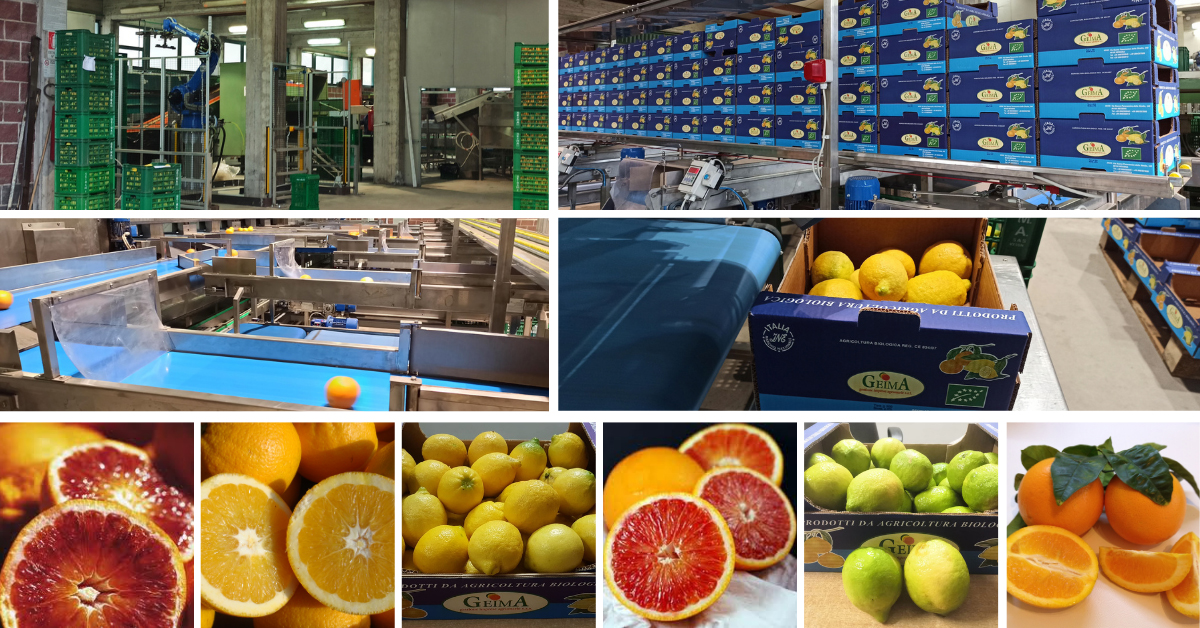 GE. GE.IM.A. srl is an organic farm certified by ECOGRUPPO ITALIA, an international control and certification body operating in the field of organic farming.
Our corporate mission is to provide our customers with genuine, certified and high-quality products, guaranteeing service continuity throughout the year.
With over 40 years of experience in this industry, GE.IM.A. is a reliable supplier for both the Italian and international markets.
Among our main varieties, all available in our Sicilian citrus fruit cultivations, you will find:
Lemons: Limone Interdonato, Limone Femminello Siracusano(Primofiore and Bianchetto), Limone Zagara Bianca and Limone Verdello
Sicilian blood oranges: Arancia Moro, Arancia Tarocco and Arancia Sanguinello
Sicilian blonde oranges: Arancia Navel, Arancia Washington Navel, Arancia Lanelate, Arancia Valencia and Arancia Ovale
Ciaculli late season mandarins
Seedless clementines
We have been working in this industry for over 40 years to guarantee reliability and professionalism:
Our production and distribution headquarters is located here: